This April, I will be participating in the A to Z Blogging Challenge, writing about the A to Z of Iraqi Culture. Do give in your own two cents in the comments below and let me know if you have anything to add or something similar to share from your own culture.
The traditional clay oven- the
tannoor
- is still used in Iraq, by bakeries...and in peoples' homes. What comes out from those ovens is the crispiest and freshest bread ever.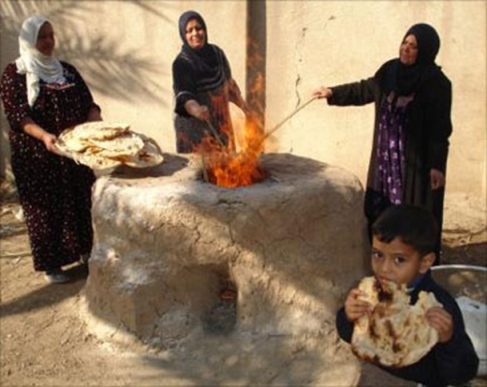 Here's a lucky little boy enjoying some bread fresh from the oven